---
Lovett Elementary Computer Upgrades
A generous donation from the Saul and Devorah Sherman Fund
made it possible to upgrade 35 computers for the students at
Lovett Elementary School. The children are able to access programs
that were previously unavailable to them as well as work more efficiently.
The primary classrooms received ten small laptops that allow all of
the younger children the opportunity work and learn on the computer.
Many thanks for the support of the Saul and Devorah Sherman Fund.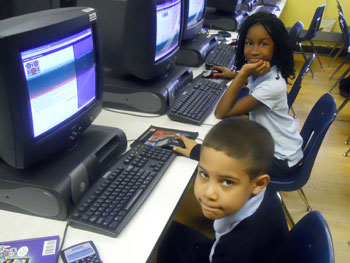 Click photo to view slideshow
---
Friends & Lovett Elementary
We are proud to announce that Friends of Chicago Public Schools will work with Principal Donna Holland and the students of Lovett Elementary School for the next year. In December 2010, Friends was able to distribute more than 100 coats, hats and gloves to the children.
It was a terrific way to begin our partnership.

As always, we appreciate your continued support.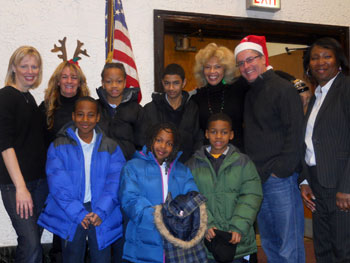 Click photo to view slideshow
---
Back To School with Friends
Please enjoy the back-to-school slide show from our recent visit to Langford Academy in Englewood (formerly known as Copernicus Elementary). Thanks to all of you who supported the children at our Sunda fundraiser. Because of your generosity, Friends was able to purchase school supplies for close to 400 students. Teachers received boxes of printer paper, classroom supplies and headphones for each computer
in the lab.
Friends of CPS appreciates your continued support!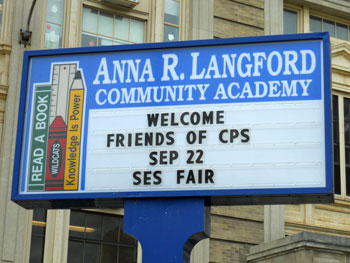 Click photo to view slideshow
---
CPS Friends First Field Trip

Burrell Communications hosted thirty five 8th graders from Nicholas Copernicus Elementary School. They were given a tour, a presentation
on the advertising industry by Chief Creative Officer Lewis Williams, Senior Writer Ron Smith and Executive Producer John Seaton.
Emphasis was placed on skills needed to land numerous jobs within
the industry. The students viewed the agency reel and the even
was concluded with a pizza lunch.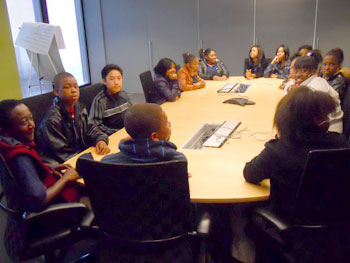 Click photo to view slideshow
---
Our Mission Comes to Life
December 11, 2009

The Season of Giving was the perfect time to kick-off our Inaugural Mission to help the children of Chicago Public Schools.

Just before the Christmas Break, Friends of CPS distributed dozens of winter coats, gloves, hats and books along with personal items to students of Nicolas Copernicus Elementary School in Chicago's Englewood neighborhood. Treats were provided to the entire student body by board member, Joe King of King Café located in the Bloomingdale's building on Michigan Avenue.

Dr. Lynn McGinnis-Garner, Principal and assistant Principal Mrs. Lillie Pugh Alfred work tirelessly, along with their entire staff, to provide every student the opportunity to succeed. Friends of CPS was very exited to be a part of this effort.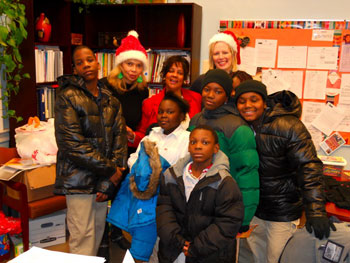 Click photo to view slideshow
---
---
Interested in making a financial contribution?
Please click below.